Organizations We've Worked With
After each meeting we will post information on and links to the recipient organization.
Click here to nominate a charity for consideration at our next meeting. Nominations but must be submitted 1 week (5 business days) prior to meeting either online or by emailing downloadable form in order to confirm eligibility.
See bottom of this page for a list of charities nominated to date.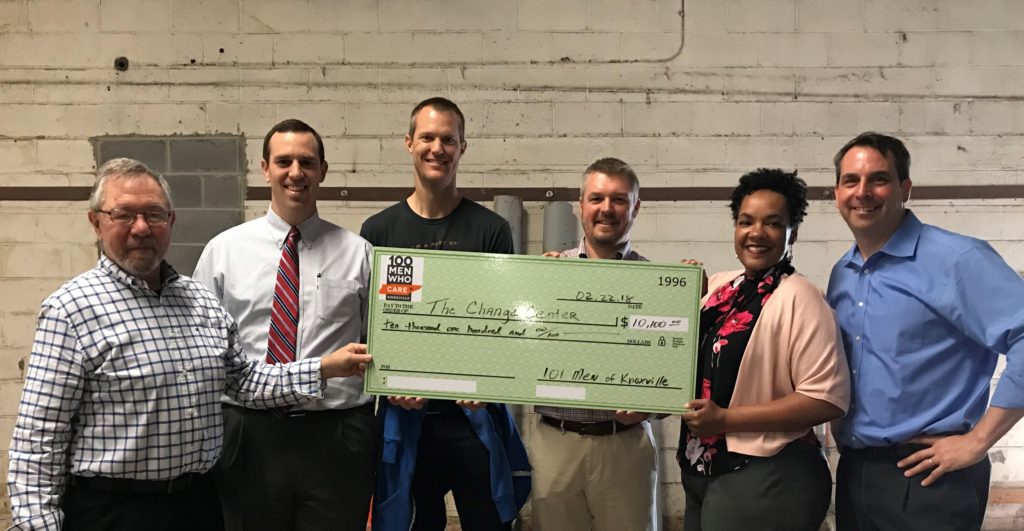 Delivery of our Chapter's $10,100 donation to The Change Center on February 22, 2018.  From left to right: Bruce Charles, CFO of The Change Center; Alan Moore, 100 Men Steering Team; Brandon Bruce, 100 Men Steering Team; Thomas Krajewski, 100 Men Steering Team; Nicole Chandler, Executive Director of The Change Center; and Peter Atherton, 100 Men Steering Team.
Charities nominated as of our February 2018 Meeting include the following.  Please nominate other non-profits you are connected with prior to our next meeting.